Dr. George Cooper, DDS - Fort Wayne General Dentist
Dr. George Cooper is committed to providing excellence in dentistry, and stands out as a leading dentist in Fort Wayne. The doctor uses the latest in dentistry techniques to provide you with a beautiful and healthy smile. Additionally, Dr. George Cooper believes strongly in education to prevent oral health problems before they occur, and makes sure to keep patients fully informed about their dental health. Read more about Dr. George Cooper below.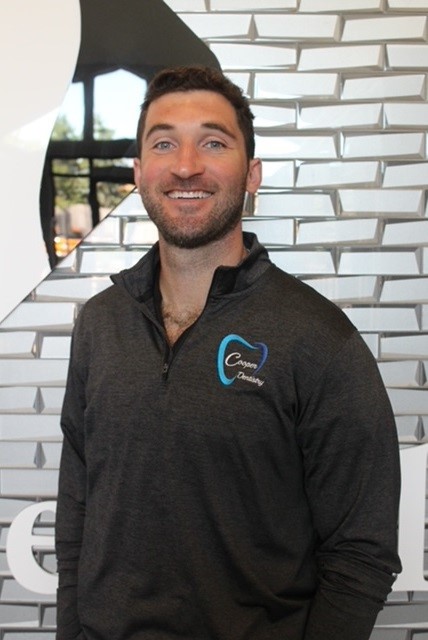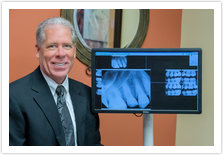 George R. Cooper, DDS
Greetings! Allow me to introduce myself. My name is George Cooper and I've resided in the Fort Wayne area since 1968 when I moved here from Cleveland, Ohio as an 11-year-old. I graduated from Carroll High School in 1974 and attended Purdue University where I attained my B.S. degree in Biology. I graduated from Indiana University School of Dentristy with a D.D.S. in 1982.
I am married with one son who is a student at Miami University in Oxford, Ohio. My wife is a professor of Dental Hygiene at Indiana University-Purdue University in Fort Wayne. I enjoy reading, golfing, exercising, and the beach (when time allows). I have practiced dentistry in Fort Wayne for my entire career, which began in July of 1982. I am a member of the American Dental Assocation, Indiana Dental Association, Isaac Knapp District Dental Society, and the Chicago Dental Society.
My dental philosophy, that I stress to all my staff, is to provide thorough, gentle dental care in a warm, caring environment. I've always felt communication, between myself, my staff, and our patients, is a top priority. I try to be a good listener and an effective teacher. My goal is to provide the quality of dental care that I would expect on myself or my family. If, as a patient, you ever have any questions about our treatment, our office policies, or any issue that matters to you; I hope you will feel completely comfortable asking anyone in our office.
Welcome to our practice, I look forward to meeting you, and thank you for entrusting us with your dental care.