Meet Your General Dentists in Fort Wayne, Dr. Cooper and Dr. Cooper IV
Dr. Cooper and Dr. Cooper IV are committed to providing excellence in dentistry, and stand out as leading dentists in Fort Wayne. The doctors use the latest in dentistry techniques to provide you with a beautiful and healthy smile. Additionally, they believe strongly in education to prevent oral health problems before they occur, and make sure to keep patients fully informed about their dental health. Read more about Dr. Cooper and Dr. Cooper IV below: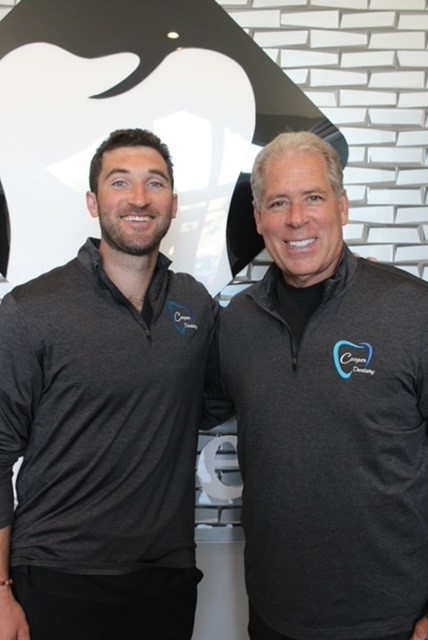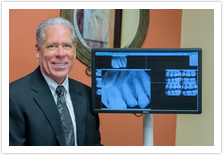 George R. Cooper, DDS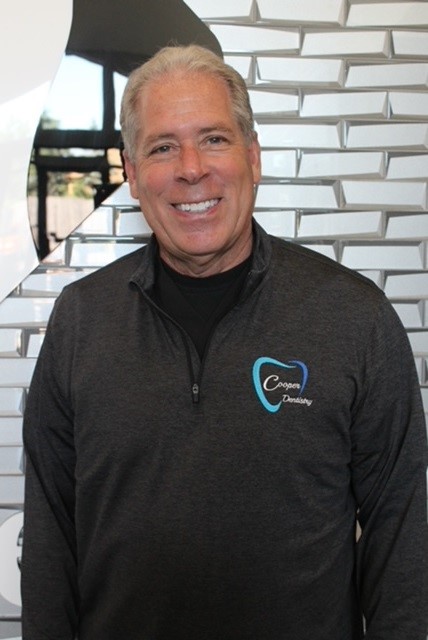 Greetings! Allow me to introduce myself. My name is George Cooper and I've resided in the Fort Wayne area since 1968 when I moved here from Cleveland, Ohio as an 11-year-old. I graduated from Carroll High School in 1974 and attended Purdue University where I attained my B.S. degree in Biology. I graduated from Indiana University School of Dentristy with a D.D.S. in 1982.
I am a member of the American Dental Assocation, Indiana Dental Association, Isaac Knapp District Dental Society, and the Chicago Dental Society.
After practicing many years as a solo practitioner, my son George now practices along side me. I have enjoyed sharing my dental perspectives with him, while gaining new insights on dentistry from a younger practitioner.
I enjoy reading, golfing, exercising, and the beach (when time allows).
My dental philosophy, that I stress to all my staff, is to provide thorough, gentle dental care in a warm, caring environment. I've always felt communication, between myself, my staff, and our patients, is a top priority. I try to be a good listener and an effective teacher. My goal is to provide the quality of dental care that I would expect on myself or my family. If, as a patient, you ever have any questions about our treatment, our office policies, or any issue that matters to you; I hope you will feel completely comfortable asking anyone in our office.
Welcome to our practice, I look forward to meeting you, and thank you for entrusting us with your dental care.
George R. Cooper IV, DMD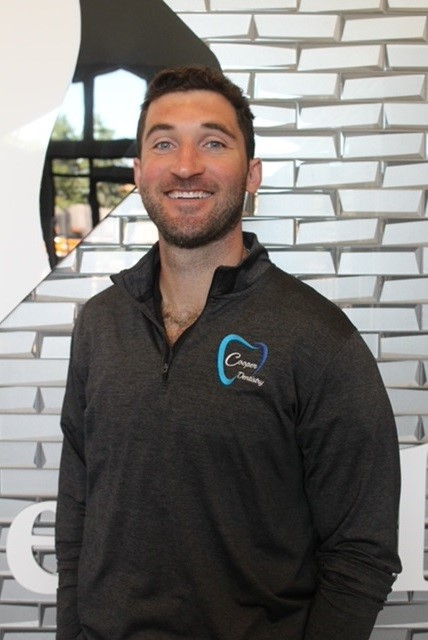 Welcome! My name is George R. Cooper IV, and indeed, I'm the son of Dr. Cooper listed above. I recently graduated from Midwestern University College of Dental Medicine (IL) in May 2017. While I was fortunate to develop my dental skills in the Chicago area, I'm blessed to be back home practicing dentistry with my dad. I was born and raised in Fort Wayne, Indiana and graduated from Concordia Lutheran High Scool and Miami University (OH) in 2008 and 2012, respectively. Although I graduated with a degree in communications, the continuous time spent in the dental office growing up eventually lured me into pursuing a career in dentistry. Outside of the office I enjoy reading, exercising, golfing, playing basketball, and most importantly, following the Seattle Seahawks.
My philosophy surrounding dentistry is simple - that it's all about the patient. I promise to provide fair, yet necessary and efficient dental treatment, and to evaluate each case as if it were my own. Dentistry is a complex field that enables clinicians to offer multiple forms of treatments for specific issues. I want to stress that everything I strive to provide is in the best interest of the patient - and always will be. I also look forward to establishing relationships that go beyond the dental chair. One of the major reasons I chose to join the dental field was to build rapport with my patients, and to make sure their time spent in our office is relaxing and enjoyable. I've met a lot of you throughout my years growing up in the office, and if we haven't met I look forward to seeing you soon. I'm fortunate to be working under an incredible, experienced dentist, and I look forward to continuing to provide quality dental care for many years to come.